Introducing the 2021-22 Elected ASB Officials
Portola High's ASB elected positions were released March 23 at 3:30 p.m. on the @portola.asb Instagram page. 
The results are as follows:
ASB President: Amitoj Singh, junior
ASB Vice President: David Kim, sophomore
Senior President: Celine Aoki, junior
Senior Vice President: Grace Bashawaty, junior
Junior President: Caroline Kim, sophomore
Junior Vice President: Acelyn Nguyen, sophomore
Sophomore President: Arjit Singh, freshman
Sophomore Vice President: Michael Shen, freshman
Girls' Athletic Commissioner: Caroline Wang, sophomore
Boys' Athletic Commissioner: Jayden Villaneuva, sophomore
Spirit and Rally Commissioners: Natalie Ho and Anne Wu, juniors
Student Representative: Michelle Kim, junior
In non-Covid years, an electoral system was used with delegates from each advisement.
For safety precautions, an election convention was not held this year and instead there were two rounds of voting using a Google Form, which only accounted for the popular vote. 
"I definitely missed the feeling of going to the convention because it always creates a very competitive but fun experience," Amitoj Singh said. "I think that not having the convention this year put it on the candidates to make sure that the student body knows that you are the best choice for the position. I feel like not having convention added a factor of responsibility where the job is on you to get your ideas and word out."
Campaign week took place March 8-12, and candidates were seen all over campus hanging posters on a Monday afternoon — something that stayed similar to past elections.
"I thought that campaign week was really fun because I was not only able to get my name out there for my position, but I was also able to help and support my friends," Wang said. "I also found hanging the posters really fun because I was able to see other candidates and their creative ideas."
In a traditional year, campaign videos would be shown in Advisement, but this year, they were completed by candidates on their own time. Current ASB members and advisors reviewed the videos to ensure that they were appropriate then sent them to social media for posting on their Instagram, @portola.asb.
"
I feel like not having convention added a factor of responsibility where the job is on you to get your ideas and word out"
— Amitoj Singh
There is hope that next year, activities will return to the way they used to be, according to current ASB President and senior Jun Kim.
"It's scary now because we won't be there to help the people taking over our positions, and we won't be there to watch our ASB grow," Kim said. "It's also very, very exciting because we know that these new candidates — the ones that got in — they have a lot of potential, and they learned from us, and we learned from past years, so ASB's always going to get better."
Leave a Comment
Your donation will support the student journalists of Portola High School. Your contribution will allow us to purchase equipment and cover our annual website hosting costs.
About the Contributor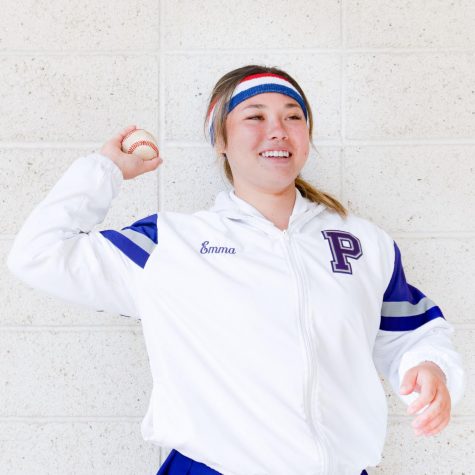 Emma Haag, Sports Editor
Emma Haag is the 2021-2022 Sports Editor for the second year, and it is her third year as a part of the Portola Pilot. Emma has a strong interest in sports...