Junior Haaris Alam Explores Biomedical Engineering through UCI Internship Program
Through the University of California, Irvine's online internship program, junior Haaris Alam found his passion for biomedical engineering. What started as an opportunity for him to broaden his experience evolved into a genuine love for research and experimentation. 
Alam originally found out about the internship in the summer of 2020 after contacting UCI's Associate Professor of Biomedical Engineering Dr. Michelle Digman, a researcher who is currently in charge of the program. 
Alam was eventually able to lead the program and gather more high schoolers who were interested in the field of biomedical engineering. As of right now, there are seven students participating in the program, according to Alam. 
"Haaris puts in a lot of effort into everything that he does," Digman said. "He puts in 100%, and sometimes even more. He is also a leader. He's the one who plans all the Zoom meetings and brings the team together." 
The program covers many different topics and experiments, such as gel electrophoresis, which is a technique used to separate DNA fragments. Alam and his peers first conducted this technique in his freshman year. They progressed with their research, refined their protocol and eventually had the idea to create DIY gel electrophoresis kits to distribute to schools. 
"My favorite part is that it's mainly student-led," Alam said. "Dr. Digman really gives us the freedom to explore the possibilities by ourselves, but she's always there as a constant support of advice and just is a really great mentor. So I really love the program in that it gives us the independence to do what we want."
Alam is encouraging other students on campus to take interest in biomedical engineering. Junior Sarah Alkatib joined the program in November when Alam recommended her for the internship after she told him about her interest in biology. 
"I never really knew what biomedical engineering was," Alkatib said. "It really shaped my view of biomedical engineering because it's really interesting how the physical aspects of biology affect function."
Alam is also president of the Portola High Biomedical Engineering Society, a subset of the National Biomedical Engineering Society Organization. Alam has used the knowledge he gained from the internship and applied it to his club. 
Through his club, Alam said he is looking forward to hosting introductory events for biomedical engineering and is currently in the process of making the UCI program in-person for other students.
"Throughout all these experiences, I've been able to build my caliber as a researcher," Alam said. "I'm able to envision what we need to do in a certain time span, and I'm able to assign these responsibilities. I think that's why I'm the leader of the program. It's because I'm able to assign these responsibilities to the other high schoolers and serve as kind of a mentor for them."
Leave a Comment
Your donation will support the student journalists of Portola High School. Your contribution will allow us to purchase equipment and cover our annual website hosting costs.
About the Contributors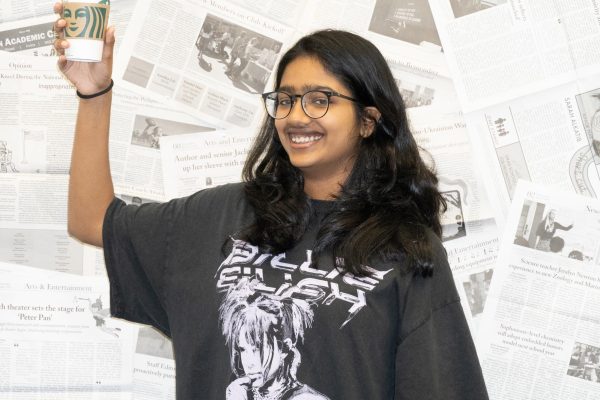 Maitri Allani, Media Director
Maitri Allani is the Media Director and a Business Manager for her second and final year of Portola Pilot. She loves to write and read, especially horrible...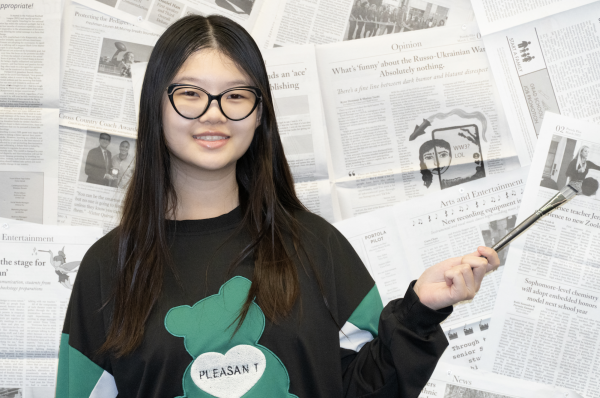 Claire Chan, Front Page Editor
Claire Chan is the front page editor and news photo editor for her second and final year on the Portola Pilot. She is looking forward to making the best...