SBAC Remains Fruitless Toward California Education
Every student in California is familiar with the Smarter Balanced Assessment Consortium (SBAC) standardized exams but may not know where the test data goes or how it affects them.  
While it serves as a baseline to measure students' proficiency in English language arts and math, SBAC provides an inaccurate summary of genuine achievement that fails to benefit students.
Standardized tests like SBAC have been a part of the American education system since 1901 when the College Entrance Examination Board administered the first examinations, according to the National Education Association. Students in grades three-eight and 11 are required by the state to take the SBAC.
Rather than using standardized testing to collect student data, the state should implement alternative methods of measuring student performance. Such options include portfolio-based assessments, in which projects, presentations and papers are collected over time and assessed on a variety of standards.
Public schools in the New York Performance Standards Consortium eliminated standardized testing in favor of performance-based assessment tasks called PBATs. Schools that employ these teacher-created assessments have contributed to an 84% graduation rate compared to the citywide 77.3% graduation rate, according to NPR. 
"Can we measure [proficiency] in other ways?" teacher librarian Melissa Misenhimer said. "Yes. Does standardized testing really measure it the best way? I don't know. But it's always interesting to see the data at the end of the year."
With no effect on GPA and no impact on college admissions, students have no reason to try to perform well on the SBAC. 
"I thought that the SBAC was not necessary for my performance in school right now, and it would not benefit me in any way," junior Katie Lee, who opted out of the SBAC test, said.
Coupled with the lack of incentive for students, the ineffectiveness of SBAC testing is further exacerbated by the unchanging data. In 2015, 77% of students in Irvine met or exceeded proficiency in ELA and 74% in math, while in 2022, 75.9% and 68.9% of students met or exceeded proficiency for each respective core subject, according to EdSource.
SBAC is a way to assess school performance and allocate funding to the areas that need it, but the results have not improved over seven years of stagnation in proficiency in Irvine schools.
Although students can look at their SBAC results to see where they need more support, the results only provide an overall score rather than giving detail on what types of questions students missed, according to assistant principal James Coney. 
There is no way to see specific areas of improvement, making the test superfluous in respect to learning.
The state needs to consider holistic alternatives that capture the full profile of students, such as portfolio and performance-based assessments that consider a variety of student skills. Spending time and resources on the SBAC will ultimately not foster any educational change.
Leave a Comment
Your donation will support the student journalists of Portola High School. Your contribution will allow us to purchase equipment and cover our annual website hosting costs.
About the Contributors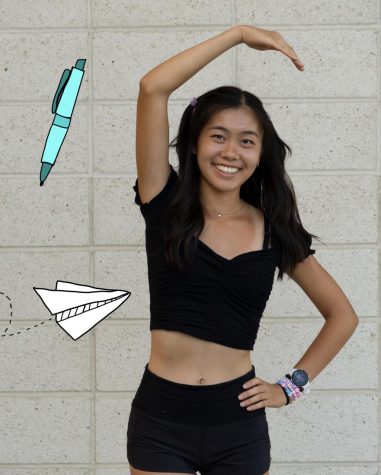 Elise Ngo, Social Media Team
Elise Ngo is a Social Media Manager for her first year on the Portola Pilot. If not listening to her favorite musicals or walking her labradoodle, you...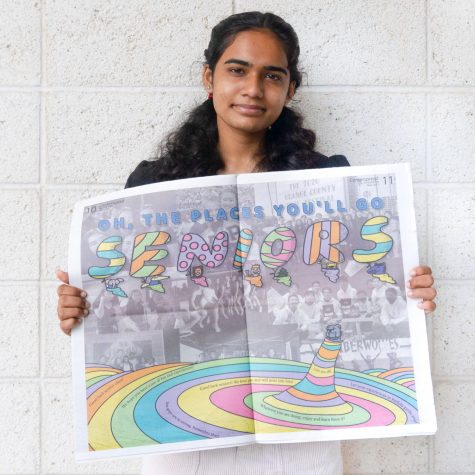 Dheeksha Bhima Reddy, Centerspread Editor
Dheeksha Bhima Reddy is the co-Editor-in-Chief for her third and final year on the Portola Pilot. Through her newfound obsession of drinking coffee (cold...