Senior Artist Designs Artwork for Album Cover
The delicately-skilled hands of senior Julia Lee saturate the empty computer screen with soft and natural colors that balance perfectly. With just time and patience, Lee creates beautiful portraits, sceneries and day-dream based drawings to aesthetically please any viewer.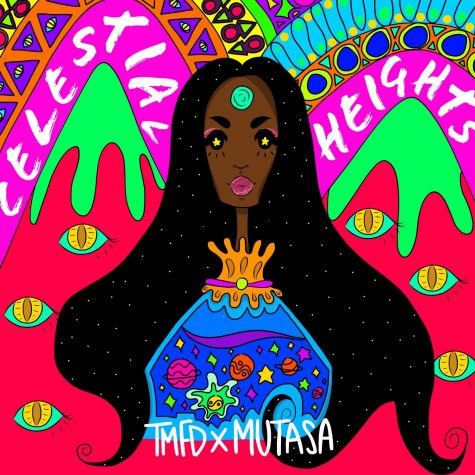 Artist TMFD even selected her work for the album designing contest he held for his new release, "Celestial Heights," which was released on Dec. 4. The contest was open to anyone and the Advanced Computer Graphics courses also participated. Even though the style of the album cover differs from her usual drawing style, she successfully portrayed the mood the artists hoped for.
"Another way I'm inspired by is through music because sometimes I draw with music on and I think, this drawing would go well with this music," Lee said. "That's probably one reason why my album got selected because I did listen to the music on loop while I was drawing and try to understand what album cover that the artist wanted and the music the artist made."
Despite Lee's background in fine arts, she has found more love for digital art after enrolling in the Advanced Computer Graphics course this school year. Though Lee had no prior experience using a digital platform, she was immediately attracted to the versatility and accessibility digital art gave her.
Art was in Lee's life early on due to her mother, who has a visual presentation degree. Lee's first steps with art around second grade continued to this day, and she now plans on continuing throughout the rest of her life.
"Even if my parents tell me, 'Hey, you can't make money out of this,' 'You have too much work on your hands,' I don't think I'll ever stop doing art," Lee said. "Now it's just instinct to just draw. It's part of me… I've always had something to do with art, especially since I was in second grade. I liked to express myself through art."
"
Even if my parents tell me, 'Hey, you can't make money out of this,' 'You have too much work on your hands,' I don't think I'll ever stop doing art. Now it's just instinct to just draw. It's part of me."
— Julia Lee
Because she enjoys drawing more realistic figures using a softer color palette, she hopes she will be able to create a children's book even though she plans to become a freelance artist. She feels that creating a children's book corresponds with her hobby of combining writing and art, as she often draws based off the stories or poems she wrote, or vice versa. Either way, she knows that she will pursue an art career.
"I've applied to colleges with the art major in mind and business," Lee said. "If I take business, then it'll help me with marketing my artwork and also promoting my artwork, and I would know how to I guess get the audience to like my artwork and also reach to them."
Even with Lee's busy schedule as a senior, she tries to find time to pursue her passion. During weekends when she has more spare time, her work time ranges anywhere from three hours to the entirety of the day. Although her parents were first concerned for Lee's decision to pursue an art career, Lee's confidence and passion for art convinced them.
"I know that money will help me not only in my career but also in my life," Lee said. "What makes me still want to pursue art as a career is because I'm confident enough and know myself enough to make my career as an artist worthwhile. I would get to do what I like, and I would get to make money out of doing what I like."
About the Contributors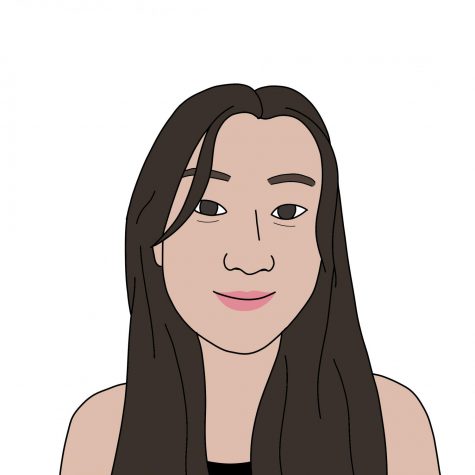 Bia Shok, Features Editor
Bia Shok is the features editor for the Portola Pilot 2020-2021(her second year on the staff!). Journalism is her absolute favorite class and she loves...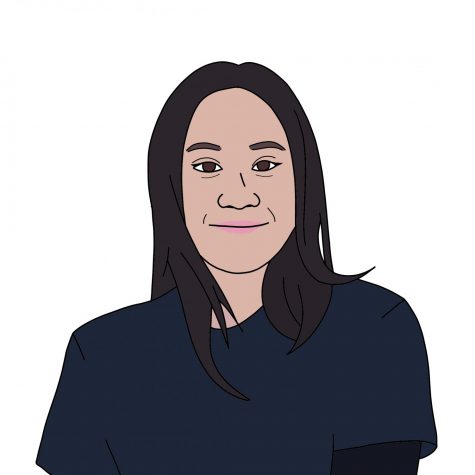 Kelthie Truong, Managing Editor
Kelthie Truong is a Co-Managing Editor for the 2020-21 school year, her second and final year with the Pilot. When she's not in the newsroom, you can...