Taylor Swift's Genre-Defying Skill Lasts 'evermore'
Imagine wandering through a mythical town and the chilled, autumn breeze tousles your hair. Amid the thickening fog, you come across folklorian woods. With curiosity, you step deeper into the forest, whisked away into a mystical world of music that captures themes of self-actualization, tragic romance and nostalgia. 
That is exactly how Taylor Swift's ninth studio album, "evermore," feels. 
Following the surprise release of her eighth studio album in July, Swift continues the creative storyline she painted previously with the unanticipated release of "evermore" as the sister album to this summer's "folklore."
While each song on this album plays a powerful role in telling Swift's cohesive story, these are just a few of our favorites.
"champagne problems"
This song opens with soft, delicate piano, adding a melancholic tone to the lyrics that follow. While the foundation of this second track lies in Swift's usage of chord-progressions in the major key, the lyrics tell a heart-wrenching story of two lovers who, on the same night, have different plans: one to end the relationship, and the other to propose. With lyrics like "Dropped your hand while dancing, left you out there standing, crestfallen on the landing, champagne problems," Swift allows listeners to visualize a failed marriage proposal and the overwhelming pain that accompanies it. 
"gold rush"
Swift's gentle crescendo of high-pitched vocals supported by a variety of synths and strings establishes a heavenly ambience leading into the dreamy third track. This gentle and orchestrated demeanor is carried throughout the song, coupled with matching imagery through whimsical songwriting: "Gleaming, twinkling, eyes like sinking ships on waters, so inviting, I almost jump in." These fantasy elements create a beautifully idyllic portrayal of Swift's daydreams of a blissful relationship.
"no body no crime"
Swift takes a dramatic turn in her fifth track: a climactic song that features a tale of true crime. Country-style instrumentals and soulful vocals are met by a compelling retelling of a murder with immersive lyrics such as, "And I've cleaned enough houses to know how to cover up a scene, good thing Este's sister's gonna swear she was with me, good thing his mistress took out a big life insurance policy." Swift's lyrical prowess is a highlight as she ropes listeners into an eerie and gripping scene— the chilling repetition of lines like "he did it, he did it" sprinkled throughout the song demonstrate Swift's refined talent for storytelling and songwriting.
"dorothea"
This song closely resembles Swift's trip down memory lane in which we interpreted her lyrics as a reflection on her small-town background and how far she has come such as, "Hey Dorothea, do you ever stop and think about me? When we were younger down in the park honey, making a lark of the misery." With warm acoustics ringing in the background, Swift flawlessly captures feelings of nostalgia for her and her fans. 
As Swift's second surprise album of 2020, "evermore" more than delivers with Swift's continued foray into soft indie vibes: a product of the pandemic's forced isolation. The album is a must-listen for longtime Swifties and unfamiliar listeners alike — Swift's whimsical one-hour journey is a testament to her iconic ability, as stated in "willow," to "come back stronger than a 90s trend."
Leave a Comment
Your donation will support the student journalists of Portola High School. Your contribution will allow us to purchase equipment and cover our annual website hosting costs.
About the Contributors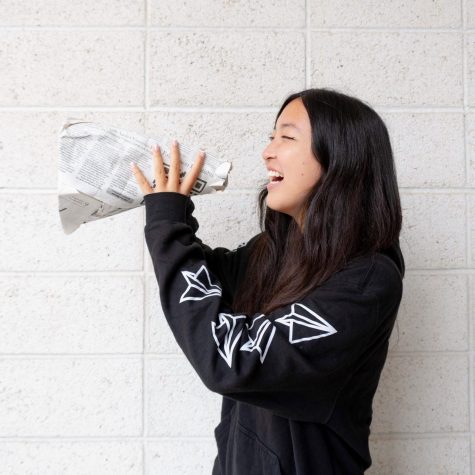 Claudia Lin, Co Editor-in-Chief
Claudia Lin is your co-editor-in-chief for her third year on the Pilot. She is looking forward to making as many memories as possible for her last year...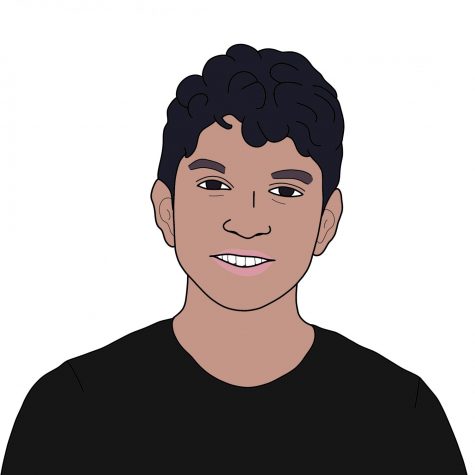 Akshay Raj, Editor-in-Chief


Akshay Raj is your co-editor-in-chief of the Portola Pilot this year. In his final year as Portola Pilot staff, he is beyond excited to help bring...