The Most Important Events That Happened Last Year
2022 was an exciting year, filled with ups and downs. This recap will discuss the most important events of this year. 
January-March 
The Russian government invaded Ukraine on Feb. 24, a significant escalation of the Russo-Ukrainian War that began in 2014 when Russia annexed Crimea, a peninsula in Ukraine. Russian President Vladimir Putin threatened to announce a "special military operation" against the Ukrainians to "demilitarise and de-Nazify Ukraine," committing genocide against Ukrainian citizens, according to CNN. 
April-June 
On June 24, Roe v. Wade and Planned Parenthood v. Casey was overturned by the Supreme Court in a 5-4 decision on the ruling of Dobbs v. Jackson Women's Health Organization, according to the National Constitution Center. The overturn of Roe v. Wade sparked protests from pro-choice advocates and celebrations from pro-life supporters. Locally, Orange County residents took to the streets of Irvine to protest and advocate against the overturning of Roe v. Wade on June 24, according to Voice of OC. 
July-August 
Gymnast Simone Biles became the youngest person at age 25 to be awarded the Presidential Medal of Freedom on July 8. As a seven-time Olympic medalist with 25 World Championship medals, she is the most decorated gymnast in history, according to the New York Times. Biles competed in the 2016 Rio de Janeiro and 2020 Tokyo Olympics, before dropping out of the 2020 competition. 
September 
The 2023 National Merit Scholarship Program announced on Sept. 14 that ten students from Portola High were selected as National Merit semifinalists: seniors Sydney Badescu, Brian Cheong, Cindy Ding, Kyle Jong, Lindsey Ko, Satyajit Kumar, Thomas Nguyen, Eli Ruminson, Arnav Sharma and Nihar Shetty. 
October 
Girls' golf won CIF in the division 3 team championships at the Los Serranos Country Club in Chino Hills with a score of 384-405, beating runner-up Marlborough High School. Sophomores Vera Lee and Zoe Wynn and freshman Jio Yoo placed in the top 10 at the CIF Southern Section Division 3 final league championship. 
November-December 
U.S. midterm elections took place on Nov. 8. Alex Padilla won the California senator election, while Katie Porter and Gavin Newsom were reelected as the representative of Californiaś 27th district and governor of California, respectively. The Democratic party remained in control of the U.S. Senate, with 51 Democratic senators and 49 Republican senators, but the Republican party gained control of the House of Representatives with 221 Republicans and 213 Democrats, according to the Associated Press. Locally, Irvine mayor Farrah Khan was reelected. Council members Larry Agran and Kathleen Treseder were elected to Irvine City Council. 
Works Cited 
https://www.bbc.com/news/world-europe-56720589 
https://en.wikipedia.org/wiki/2022_FIFA_World_Cup#cite_note-2 
https://www.theguardian.com/us-news/ng-interactive/2022/nov/15/house-election-results-2022-live-senate-us-midterm-state-map-latest-winners-congress 
https://www.bbc.com/news/world-middle-east-62930425 
https://www.theguardian.com/politics/2022/oct/25/liz-truss-final-speech-lays-down-gauntlet-rishi-sunak-uk-prime-minister 
https://www.nytimes.com/2022/06/24/briefing/roe-v-wade-abortion-supreme-court-guns.html 
https://portolapilot.com/instrumental-music-ensembles-bring-the-silver-screen-to-life-at-soundtracks-cinema-concert/ 
https://portolapilot.com/april-2022-volume-6-issue-7/#photo 
https://www.phsmusic.org/events/concert-programs/stronger-together-2022 
https://en.wikipedia.org/wiki/2022_Russian_invasion_of_Ukraine 
Leave a Comment
Your donation will support the student journalists of Portola High School. Your contribution will allow us to purchase equipment and cover our annual website hosting costs.
About the Contributor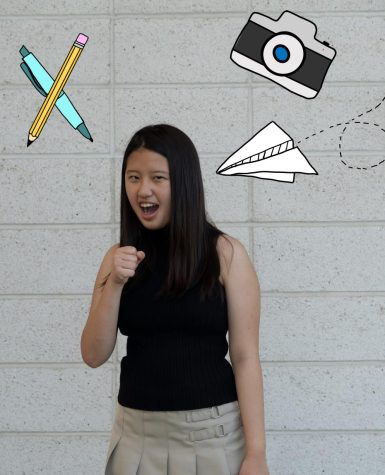 Gwyneth Yung, Staff Writer
Gwyneth Yung is a staff writer and photo editor for her first year on the Portola Pilot. She is looking forward to getting to know her fellow Pilot members...