BTS Album Shows That 'Life Goes On' Despite Pandemic
The recent shift from 2019's carefree and cheerful tunes to 2020's solemn and desolate sounds reflect the universal feelings of fear, boredom and depression due to the pandemic. Many artists used this change to fuel more hopeful music, rich in sentiment and storytelling, to uplift listeners from despair. 
In particular, Korean pop group BTS utilizes this sensitive topic to speak out about the group members' own troubles and reflect their emotions, while also connecting with their fans, who are known as ARMY. Their fifth studio album, "BE," including the pre-released single 'Dynamite' – which broke YouTube records for the highest number of views within 24 hours – released on Nov. 20.
The following review analyzes a few of our favorite tracks from "BE" that might make you 'Stay' and listen. 
"Life Goes On"
This sentimental, alternative hip-hop title track with soothing vocals and a complimentary, rhythmic backtrack highlights that despite isolating circumstances, we should stand together in solidarity. Lyrics like, "People say the world has changed, but thankfully between you and me, nothing has changed," show that the loving relationship between BTS and their fans remains unchanged. The music video emphasizes their desire to perform again, a privilege they have come to especially appreciate as formerly-planned world tours have halted.
Courtesy of YouTube and Big Hit Labels
"Fly To My Room"
Progressive vocals and electronic backtracks develop the slow but comforting R&B song, "Fly to My Room." In this track, BTS accentuates the importance of finding comfort in the little things after spending time in solitude. The slow trap beat accompanied by Jimin and V's pleasant and sweet ad libs create an atmosphere where you can't help but sing along.
"Blue and Grey"
Melodious and beautiful, this guitar ballad exemplifies "the same sadness" that many feel during this unprecedented time. Using lyrics like, "I guess everyone's happy, can you look at me? 'Cause I am blue and grey, the meaning of the tears reflected in the mirror, my color hidden with a smile" help people connect through their mutual feelings of grief and loneliness. In particular, vocalist Jin's vocals stand out, especially as he sings "I just wanna be happier," creating a heartfelt and soulful mood.
"Stay"
Funk EDM track "Stay" shows unity through seamless transitions from vocals to rap, as well as through comforting and warm lyrics as they communicate their inseparable bond with fans. Lyrics like "Our heartbeats are louder than ever, no matter where we are right now, [we are] together, wherever" highlight this one-of-a-kind relationship.
"Dis-ease"
The uplifting, old-school hip-hop melody contradicts the lyrics, expressing the uncertainty of the world and the group's profession as artists. Rather than just being about COVID-19, the title is stylized as 'dis-ease,' or the opposite of ease regarding both the current situation and the future. However, through the lyrics, "I'm stronger, a spark of fire, I will never fade away," the band shows that people are powerful enough to push out of their boundaries, empowering them to stay strong.
Listen to K-pop sensation BTS's new album "BE" here:
Leave a Comment
Your donation will support the student journalists of Portola High School. Your contribution will allow us to purchase equipment and cover our annual website hosting costs.
About the Contributors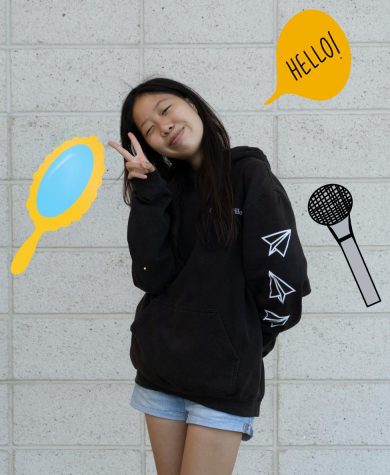 Cara Chan, Features Editor
Cara Chan is the Features Editor and Business Manager for her third year on the Portola Pilot. Though she's feeling bittersweet about her final year,...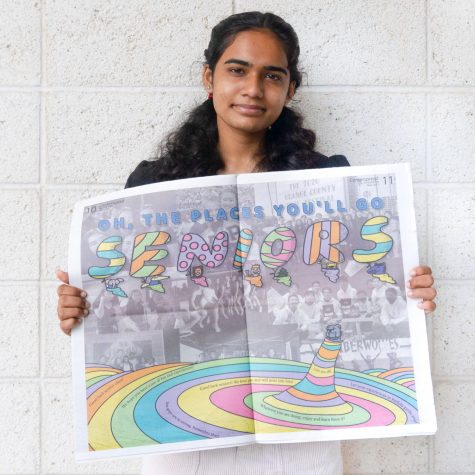 Dheeksha Bhima Reddy, Centerspread Editor
Dheeksha Bhima Reddy is the co-Editor-in-Chief for her third and final year on the Portola Pilot. Through her newfound obsession of drinking coffee (cold...