Does 'That '90s Show' Live up to its Potential? As If!
When scrolling through Netflix for your next binge-watch, you may find "That '90s Show" grabbing your attention, taking the spot for current top watched show with 41.08 million hours viewed in less than a week of its release on Jan. 19, according to Netflix.com. The show had potential to be comparable to "That '70s Show," its predecessor, yet it lacks the magic and originality that fans may have expected. 
That '90s Show is set in the summer of 1995 and follows Donna (Laura Prepon) and Eric's (Topher Grace) lives together, now having a teenage daughter who is visiting the Foreman family home. 
The romantic beginning is definitely fulfilling and engaging after seeing the high school sweethearts have ups and downs throughout "That '70s Show." Watching a once immature teenage couple grow up to become parents is interesting to watch.
Eric maintains his dorky persona into fatherhood, naming his daughter Leia Foreman (Callie Haverda), after the "Star Wars" princess. However, Donna's personality and role as a mother are less developed as we do not see much interaction between Donna and Leia in the first few episodes.
 In fact, and to the viewers' surprise, neither parent has much screen time. Eric is only present for the pilot, while Donna stars in three episodes.
Other characters from the original "That 70's Show" cast Jackie (Mila Kunis) and Michael (Ashton Kutcher) only appear in the pilot. 
To fans of "That '70s Show" who were looking to see their childhood favorites in action, the pilot episode is extremely misleading, as the rest of the show only follows the new generation with little spotlight on the original characters.
The reboot follows Leia befriending her spunky neighbor Gwen (Ashley Aufderheide), forming a social group similar to her parents. Jay Kelso (Mace Coronel), Jackie and Michael's son, and three other teenagers whose performances are too bare-minimum to even mention begin to use the iconic basement as their hangout spot. 
The first few episodes follow pretty predictable teenage sitcom plots, such as Leia attempting to impress her friends with the perfect hangout or deciding it is time to finally receive her first kiss. The plots seem minimalistic and surface-level, completely missing the edginess that "That '70s Show" had, where six kids with completely different personalities become unlikely friends in a dingy basement filled with smoke. 
In addition to the bland storylines, the acting is completely amiss, resembling that of a Disney show targeted at young kids, which consequently makes many of the characters' lines sound unfunny and uncomfortable. The lack of effort put into the actors' costumes also contributes to the tackiness of the show. If you are expecting aesthetic and realistic depictions of fashion in the '90s, prepare to be disappointed.
The characters' styles all look extremely similar and low effort. Instead of going full-out' 90s-style punk rock, Gwen merely has a nose ring and denim jacket. Jay wears a jersey and dad jeans, a rather overdone portrayal of a high school jock. Rather than their contrasting personalities being represented throughout the show, the teens blend in together due to their similar fashion styles.
Although "That '90s Show" certainly invokes intrigue and nostalgia, it seems to be just another cash-grabbing sequel that does not stay true to its predecessor.
Leave a Comment
Your donation will support the student journalists of Portola High School. Your contribution will allow us to purchase equipment and cover our annual website hosting costs.
About the Contributor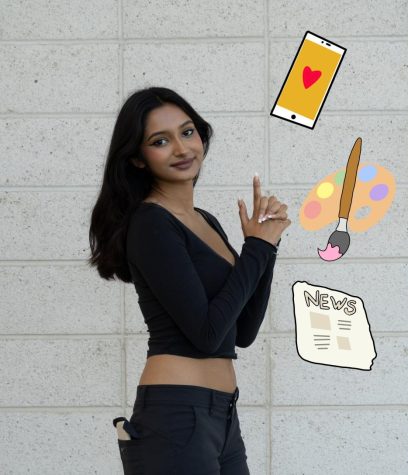 Sidra Asif, Backpage Editor
Sidra Asif is the Back Page Editor and Social Media Manager for her third year on the Pilot. Outside of creating content for the newspaper, you can find...