Overrated and Overpriced: OC Asian Foods Not Worth the Hype
Business after business in Orange County is emerging to claim the title of the next trendy food that breaks the Internet. With reimagined Asian classics a rising dining trend, the amount of new options is overwhelming. Behind many of the tremendously long lines and over-saturated promotion pictures is little substance not worth the frenzy.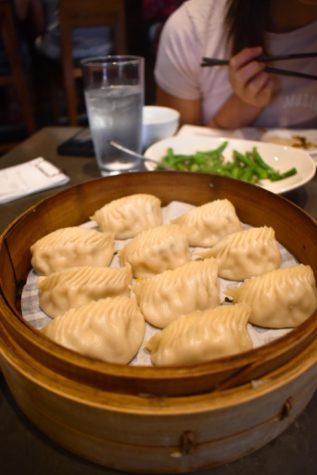 1. Din Tai Fung
This international chain famous for its xiao long bao claims to offer a classic "taste of Taiwan," but the experience is not as authentic as its slogan and two-hour wait warrants it to be. Unlike traditional dim sum where food is constantly ushered on steam-heated carts, Din Tai Fung serves to order. The menu certainly has variety, but the food itself is not extraordinary. Not to mention, the total price adds up quickly despite each item costing between $7-12 since most items are not entree-sized, and customers are expected to order more than one item per person. If an authentic Taiwanese dim sum meal is the goal, consider Seafood Cove #2 in Westminster instead.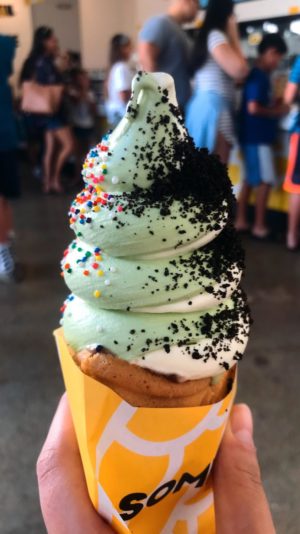 2. SomiSomi
SomiSomi's novelty fish-shaped cones rapidly overtook social media. The result of its western twists on Japanese taiyaki is a delectable, chewy pastry with subtle vanilla notes and humble sweetness. However, the soft-serve counterpart misses the mark. Although the original milk flavor is refreshing in its simplicity, other options on the menu turn out to be "Also Milk, but with Some Color." Any flavorings are barely discernible on their own and easily dominated by the pastry and its fillings. For those expecting something more from the bright colors on their Instagram feed, SomiSomi is ultimately lackluster.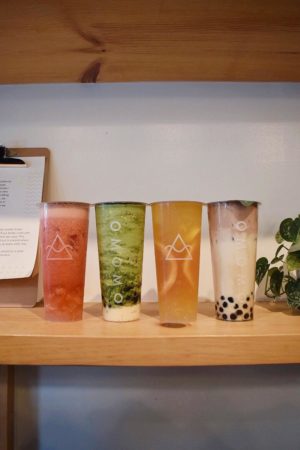 3. OMOMO Tea Shoppe
OMOMO's drinks became a precious commodity that its flood of customers bulk-order. Its wide selection — with artistically-swirled drinks and indulgent cheese foam — embodies the Instagram-worthy aesthetic many crave, explaining the typical queue of 35-45 minutes even at non-peak hours. Despite a comparably unique menu of tea and toppings, no item as simple as a creamy and colorful drink deserves the excessive wait. For a similar taste and price point without the wait, try HNTea in Tustin.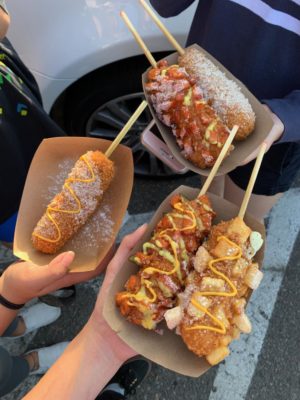 4. Chung Chun Rice Dog
This ode to viral Korean street corn dogs will cost a Lincoln, at least 20 minutes and much patience. Undeniably, these can end a deep craving; the yeasted, sugar-coated exterior — adorned with potatoes or squid ink upon request — delivers a doughnut-like experience, texturally contrasted with molten mozzarella. However, mere tastiness fails to justify slow-moving lines and additional congestion that builds at order pick-up, both due to leisurely service. Only when hype dies down should ChungChun be reconsidered as a contender for reliable, fast fried cuisine.