Reflecting and Reminiscing: A Parting Q&A with Mental Health Specialist Steven Sturm
For mental health specialist Steven Sturm, Oct. 21 will mark the last day of working at Portola High before taking on his new job as an online therapist for young adults with a part of a company employee assistant program. Sturm joined the Bulldog family nearly a year ago in November 2021 and has been a source of support for students and staff struggling with mental health issues.
In honor of his last week, I held a Q&A with Sturm to reflect and reminisce on his time, work and impact on campus. 
So, this is your last week working at Portola High. How have you been feeling about that?
A mix of emotions. You know, I look forward to my new venture. It's been a struggle the last several weeks about anticipating leaving. It took a lot of thought to make the decision. But I'm excited, and I know that the counselors and everything are so amazing that it's just going to work out.
Do you recall your first day working at Portola High? What was it like?
It was busy, a lot going on. But I felt like I had a lot of support. And the students were friendly and engaged in high energy and very open. And that's what's always amazed me — the staff and the students here at Portola are really open to working with counselors and mental health support. 
What has been your favorite part about working at Portola High?
Working with students who are struggling. And really, that's the career path I chose. And that's why I love the career path. I chose this because I really like talking to people. I like when individuals that are struggling let their guard down and talk about what really is bothering them because really, that's how we support people and help them move forward and help them identify healthy behaviors and all the other things that we grow through. And Portola and the students here have been really open-minded about working with us. And it's been a pleasure.
Is there anything you learned from working here at Portola High?
I think Portola has been a unique experience. My position here at Portola is just different every day. Every day presents a new opportunity, a new challenge, a new student, a new situation that is unique. And I have really developed a lot of different understandings of my profession and how we can support people because there's a lot of different levels and types of people and walks of life, and it's really been just a unique experience because of the diversity.
Is there anything you will miss about working at Portola High?
Yeah, there's a lot on this. There's a number of students I really enjoyed working with. There's a number of staff that I consider friends. The work environment was one in which I liked coming to work. You know what I mean? And that's not the case for everybody. And it hasn't always been the case for me. But it's a happy environment. And it's a positive environment, and even when people are struggling, their stuff around that is good and positive and supportive. And that's unique because not every school, not every environment is structured this way.
What is a parting message you would like to say to students at Portola High before you leave?
I think it's important to note that the resources here at Portola are here. I think that the counseling team and the mental health support is a great resource here at Portola. I think that when we are struggling, we need to identify when we are struggling and really access the support. You know, we're not alone in a lot of our feelings. There are people that can help no matter what we're feeling, and Portola has a great support system in place for that. So if it's for yourself, if it's for a friend, if it's for a staff member, if it's for a family member, reaching out for help is a very, very vital piece to get linked up and really start the process of feeling better and feeling good and just treating each other well.
Leave a Comment
Your donation will support the student journalists of Portola High School. Your contribution will allow us to purchase equipment and cover our annual website hosting costs.
About the Contributor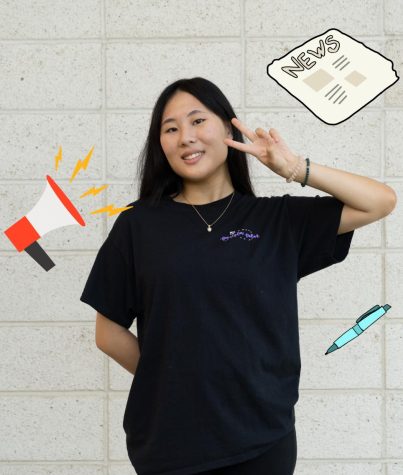 Celine Lee, Co-Editor-in-Chief
Celine Lee is this year's co-editor-in-chief for her third and final year on the Pilot! She is beyond excited to make the most out of her senior year...