Seniors Jaden Path and Puneet Singh 'Switch' Things up with Recent Single
"And I said it all before; in a heartbeat, I'll be yours," a soft voice croons.
The beat intensifies, gradually speeding up and growing louder. The melodic synthesizers hum low in the background of the chorus.
"I can't take it anymore."
The music pauses for a split second.
"Will you be my light switch?"
The beat drops.
Seniors Jaden Path and Puneet Singh released their collaborative single, "Will You Be My Light Switch," on Spotify on Feb. 27, garnering over 700 streams as of March 22.
Both Path and Singh have backgrounds in music that influenced the romantic, electro-pop sound of this track.
Path began his journey with electronic dance music, or EDM, in his freshman year using YouTube tutorials to learn how to navigate music software.
"I got inspired by different artists, like this guy named Zedd or this other guy named Martin Garrix, and I wanted to learn how to make music because of them. It also helped me take my mind off my studies," Path said.
Singh, on the other hand, has long turned to songwriting as an outlet for personal struggles and has released two of her own songs, "Better.Without.U" and "A Little You and I," on Spotify since her sophomore year.
"People have different methods of coping with things that are not going well or going well in their life," Singh said. "Songwriting is kind of my thing, where it's like, if I get to write a song about something, the way I'm feeling, then after I'm done writing the song, I feel 10 times better about it."
Path created the backing track in November 2021, and in December he approached Singh to ask if she would perform the vocals. While Path wrote a few initial lyrics for the song, Singh helped add to and polish those that appeared in the final product.
The recording process took place after school hours in the choir room, using equipment provided by vocal music instructor Adrian Rangel-Sanchez. Between songwriting, recording and post-production editing, the piece took around three months of work before it was ready to be released, according to Path.
"People don't realize that there might be this little small vocal thing, like an 'ooh,' that's just two seconds long," Rangel-Sanchez said. "Sometimes, that's the process of 50 takes of different 'oohs' just trying to get exactly the right thing. And then it goes by so quickly in the song that you don't really realize how much thought and attention and effort went into each small little detail within the song."
The single received a positive response from students and staff alike, who congratulated and encouraged the two upon its release, according to Singh.
"It's really cool to see that people are supporting the song," Path said. "I didn't expect the song to get that much support, to be honest, but it happened, so it's pretty cool."
Singh advises other young musicians not to let the worry of what others might think stop them from creating and sharing their music with confidence.
"Just write what feels right in your heart, or whatever you think you're inspired to write about, and do it for other people to enjoy, but also do it just to help yourself," Singh said.

Leave a Comment
Your donation will support the student journalists of Portola High School. Your contribution will allow us to purchase equipment and cover our annual website hosting costs.
About the Contributors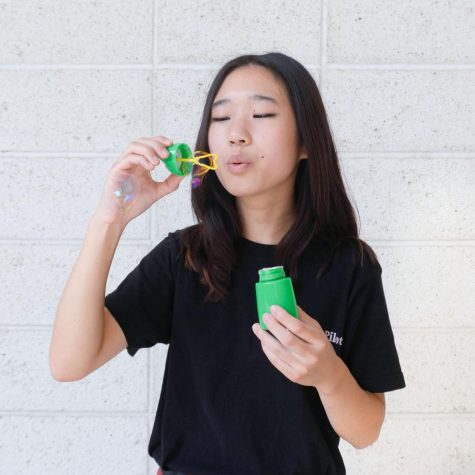 Lauren Hsu, Opinion Editor
Lauren Hsu is your Opinion Editor and Co-Social Media Manager for her third and final year on the Pilot staff. She is looking forward to making even more...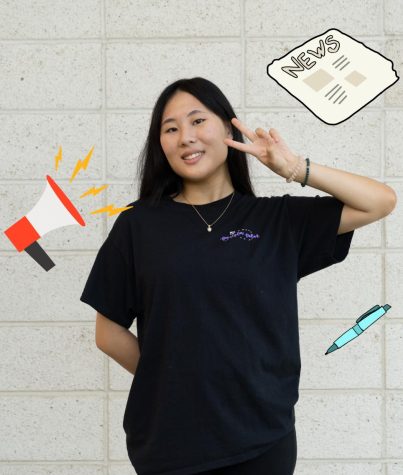 Celine Lee, Co-Editor-in-Chief
Celine Lee is this year's co-editor-in-chief for her third and final year on the Pilot! She is beyond excited to make the most out of her senior year...