The Great Zoom Baking Show
Pumpkin bread (Cara's recipe for Dheeksha)
"Mild, fall flavor with hints of cinnamon that is very pleasing in the mouth. The pumpkin doesn't overpower any of the spices, but rather they work together in harmony." — Dheeksha
This recipe was adapted from Delish.
Ingredients: 
Cooking spray, for pan

2 cups all-purpose flour

1 teaspoon of ground cinnamon

1 teaspoon of baking soda

1/2 teaspoon of baking powder

1/2 teaspoon of kosher salt

1/4 teaspoon of ground ginger

1/4 teaspoon of ground nutmeg

1/2 cup (1 stick) of butter, melted

1 1/4 cups of granulated sugar

1 cup of pumpkin puree

1/4 cup of sour cream

2 large eggs

1 teaspoon of pure vanilla extract

Cinnamon-sugar for sprinkling (optional)
Steps: 
Preheat the oven to 350 degrees Fahrenheit. Line an 8-by-4-inch loaf pan with parchment paper and grease with cooking spray (or softened butter).

In a large bowl, whisk together flour, cinnamon, baking soda, baking powder, ginger, nutmeg and salt. 

In a separate large bowl using a hand mixer, beat melted butter, sugar, pumpkin puree, sour cream, eggs and vanilla.

Gradually add dry ingredients to wet ingredients until just combined. Transfer batter to prepared pan. Then, sprinkle with cinnamon-sugar, if using. 

Bake until a toothpick inserted into the center of the loaf comes out clean, about 50 minutes to 1 hour. 
Brown-butter hazelnut blondies (Dheeksha's Recipe for Cara)
"Sweet and salty flavor with a caramel taste that is not too overpowering but just right. The blondies have a crumbly but soft texture." — Cara
This recipe was adapted from CountryLiving.
Ingredients:
¾ cup of unsalted butter

1 ½ cup of all-purpose flour

1 ¼ teaspoons of kosher salt 

1 teaspoon of baking powder

1 ½ cups of dark brown sugar

1 ½ teaspoons of vanilla extract

2 eggs

1 ½ cups of hazelnuts 
Steps: 
Preheat the oven to 375 degrees Fahrenheit.

Line the bottom and sides of a 9-by-9-inch baking pan with aluminum foil, leaving a 2-inch overhang on two sides; butter the foil. 

Whisk together flour, salt and baking powder in a bowl.

Cook butter in a small saucepan over medium-high heat, stirring often, until fragrant and deep golden brown, six to eight minutes. 

Transfer to a bowl and let cool for 10 minutes. Whisk in sugar and vanilla. Whisk in eggs, one at a time, until blended after each addition. Whisk in flour mixture. Fold in toasted hazelnuts. Transfer to the prepared pan.

Bake until a wooden pick inserted in the center comes out with a few moist crumbs clinging, 24 to 26 minutes. Cool completely in a pan on a wire rack. Use foil to lift blondies from the pan. Remove foil and cut blondies into 16 squares.
About the Writers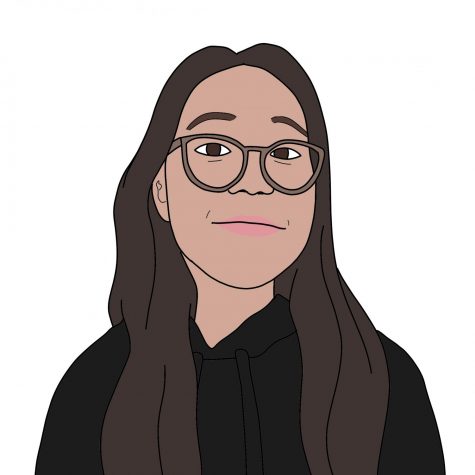 Cara Chan, Business Manager
Cara Chan is a Business Manager on the Business Team for the 2020-21 school year. Alongside writing newspaper articles and managing advertising for the...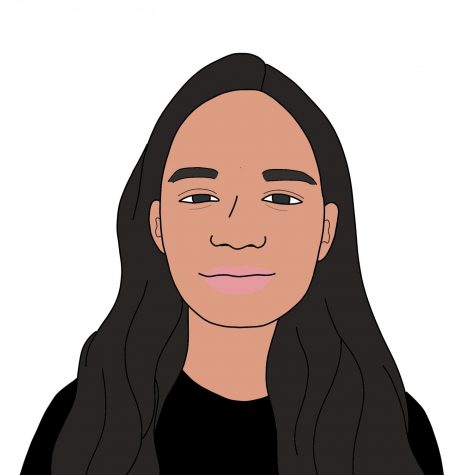 Dheeksha Bhima Reddy, Staff Writer
Dheeksha is a new Staff Writer this year in the Portola Pilot. She is excited to discover new things about the world around us and share it with our school...