We Are The World: Choir Sings the Past and Present to Call For Social Justice in Fall Vocal Concert
Eloquent poetry and the familiar melody of myriad student voices fill the theater this fall for choir's "We Are The World" fall vocal concert, which took place on Oct. 5. Highlighting the theme of social justice, director Rangel-Sanchez and students chose songs to reflect both historical and modern issues, such as LGBTQ+ struggling youth, remembrance of women's suffrage and rights, the bloodshed between Ukraine and Russia, protests for Iranian citizen safety and more. 
Accompanying each song was a display of students' rhetorical flair — emotional anecdotes and  expressive recitations of historical poems demanding collective justice. Each of the six choir groups performed 2-3 songs, all of which connected to the overarching themes of unity and acceptance.
"I really liked the social justice aspect of this performance and how they addressed not only to create awareness but encourage people to act on it," audience member and senior Sky Jaan said. "I thoroughly enjoyed both this message and the atmosphere of the concert."
Songs like "Will the Circle Be Unbroken" by the Nitty Gritty Dirt Band and poems like "We Are All Bound Up Together" by Frances Harper called for racial equality, while African American spirituals sung in traditional Zimbabwean brought awareness to the cultural struggles and cruelty many slave laborers faced during the early 2000s. 
"Tshotsholoza was a traditional South African song for gold and diamond miners. It is a call and response song, which mainly served as a way of unifying South African workers," Treblemakers singer and junior Amit Rajeshmohan said. "Today, this South African anthem is a song of peace and unity prevalent not just in South Africa but throughout the world. We chose to sing this song because the upbeat nature of it inspires a call to action."
Leading up to the concert, choir director Adrian Rangel-Sanchez centered discussions with choir students on how they personally define social justice and how this idea impacts them. This exchange served as the basis for the overall theme, structures, monologues and selection of poetry to perform, according to Rangel-Sanchez. 
"I think that music has the power to be really meaningful and to actually change peoples' hearts and minds," Rangel-Sanchez said. "We wanted people to become more informed, more educated and more motivated to feel that they can do something about it."
Through unique and heartfelt stories enlaced within the harmonies of each piece, the latest choir concert used music to unify — truly as one, truly as the world.
Leave a Comment
Your donation will support the student journalists of Portola High School. Your contribution will allow us to purchase equipment and cover our annual website hosting costs.
About the Contributors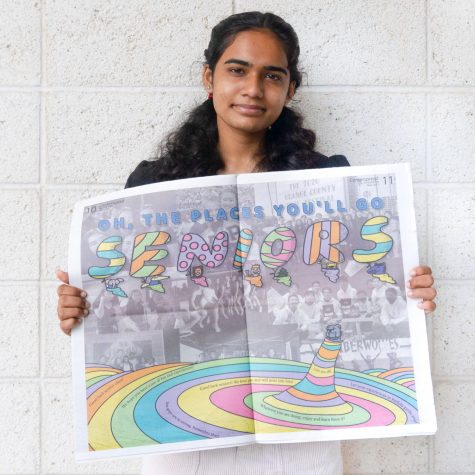 Dheeksha Bhima Reddy, Centerspread Editor
Dheeksha Bhima Reddy is the co-Editor-in-Chief for her third and final year on the Portola Pilot. Through her newfound obsession of drinking coffee (cold...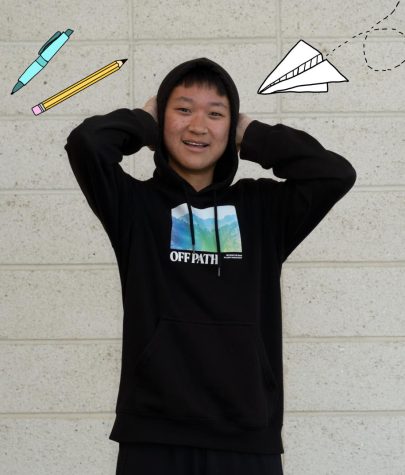 Michael Sun, Staff Writer
Michael Sun is a staff writer for his first year on the Portola Pilot. He's excited to write many opinion articles on controversial topics and desperately...