Students Become their Own Quarantine Hairstylists
With hair salons among the many closures of non-essential businesses, students have taken hair transformations into their own hands, flaunting everything from brightly-colored hair to clean-shaven heads.
Even prior to quarantine, locks dyed purple for Portola Pride and the occasional bangs-chop were far from uncommon among the student body.
"I dyed my front strands pink, I think," junior Kailyn Pham said, recounting her hair transformations in the past few months. "Then I just dyed my whole head pastel silver, and then it wasn't dark enough for me so I dyed it dark silver."
The frequency of self-administered haircuts and colorful dyes has increased in step with the amount of time spent in quarantine. 
"I think there's definitely been a lot of influence from TikTok, especially with so many people bleaching and shaving their heads on there," junior Natalie Ng said. "I think the main reason is because we're barely seeing anyone anymore, and so if you do something crazy to your hair and it doesn't turn out the way you wanted it to, then there's less concern with people judging you."
While quarantine has enabled students to more comfortably explore their personal styles, others simply use spontaneous transformations as a means to combat boredom, looking to make the most out of their current mundane routines. 
Although end results were not favorable to senior Kyle Sugita and his group of friends flaunting newly-bleached heads of hair, they are now able to cross this experience off their bucket lists. 
"I've never dabbled in this kind of stuff, but since we knew we wouldn't see many people for a while, we figured this would be the perfect time to get it out of our system," Sugita said. "To be honest, we studied the process a lot, and my hair still turned out orange after using toner, so I'm a little confused, but it was just for kicks to begin with, so I'm not really bothered. I would not do this once quarantine is over."
Regardless of the motivation, months in quarantine have evidently spurred regretful sentiments of taking everyday life for granted, and some students now foresee a more open-minded culture for how they choose to express themselves after lockdown measures ease.
"I think there's always going to be an issue of what's already established as typical beauty [and] fashion standards," Pham said. "But I also feel like this time allows people to be more secure and confident in who they naturally are." 
About the Writer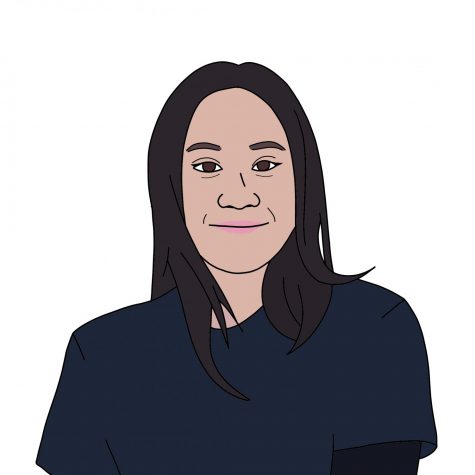 Kelthie Truong, Managing Editor
Kelthie Truong is a Co-Managing Editor for the 2020-21 school year, her second and final year with the Pilot. When she's not in the newsroom, you can...